Quizizz Hack for Auto Answer
Quizizz Hack for Auto Answer
Quizizz hack galore. So if you're looking to get all answers correct, then here's how to hack Quizizz with ease.
If you are uncomfortable with Kahoot! competitiveness or get nervous with the ticking time clock, then you are better off utilizing the gamified students engagement platform Quizizz. Launched in 2015, Quizizz just like Blooket is an interactive lesson tool designed to let teachers create their own questions, invite students via code, and have them answer the queries in real-time.
The platform also offers a plethora of useful customization options including learning experiences that exceed other quiz platforms. On Quizizz, teachers can create quizzes or lessons from scratch or they can choose to grab and edit existing quiz to their liking before projecting it on a whiteboard for students to answer.
It is fun per se, but assuming you lack the skills and perhaps knowledge to ace in your online classes, then you might as well cheat yourself through it. So without further delay, here is one cool Quizizz answer hack to make use of right now.
Quizizz Hack for Auto Answers
If you are looking to hack Quizizz to get all answers correct, then you are at the right place. In this article, we are going to unravel a working quizizz hack that automatically highlights the correct answer to any questions asked. So let's get things started.
To begin with, fire up Google Chrome on your Windows PC and navigate to quizizz.com/join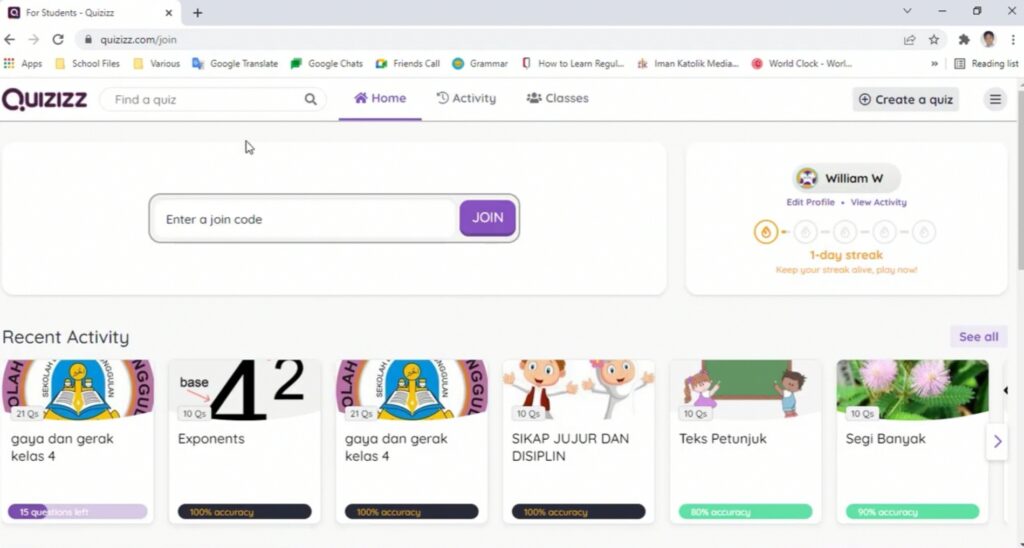 From here, select any of the existing quiz on the platform and click the Start button to begin gameplay.
Now go ahead and right-click on the page, and select Inspect from the drop-down menu that will appear.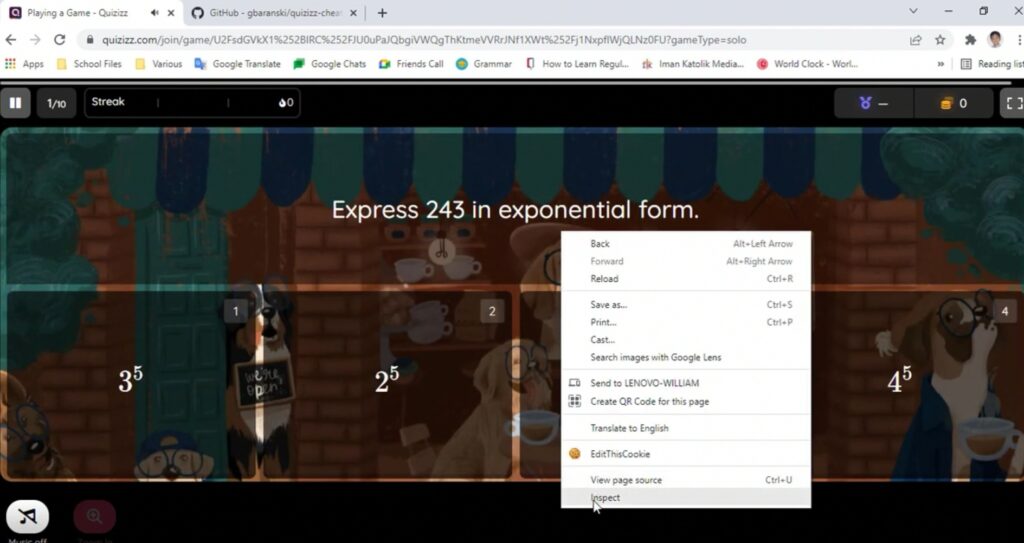 This will bring up Chrome's developer console, simply click on the Console tab at the top and then paste the following code into the provided box.
fetch("https://raw.githubusercontent.com/gbaranski/quizizz-cheat/master/dist/bundle.js")
.then((res) => res.text()
.then((t) => eval(t)))
Once done, hit Enter and close the console.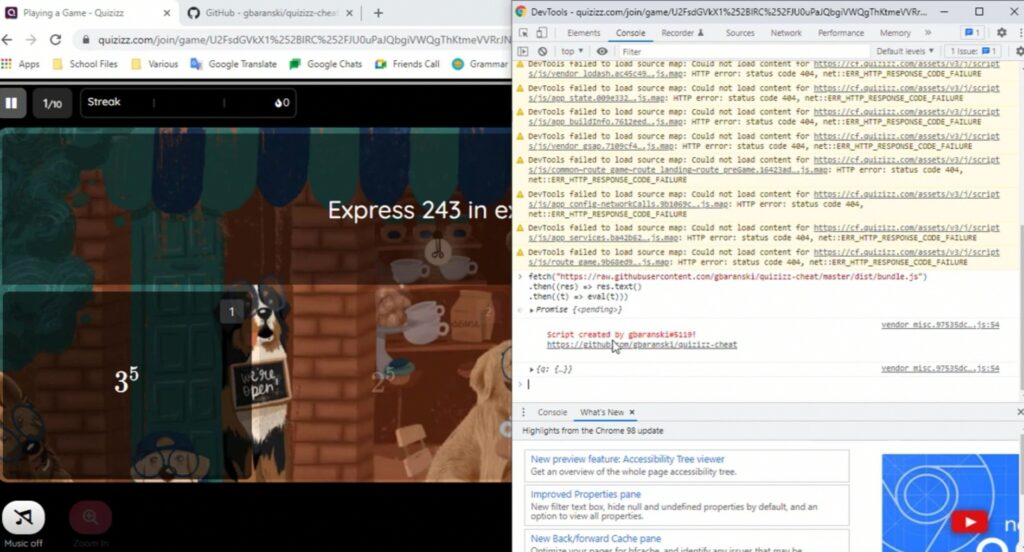 That is it. The script will now begin its work, which is to auto fetch data from Quizizz API and highlight the correct answer to each question in background opacity for you to select.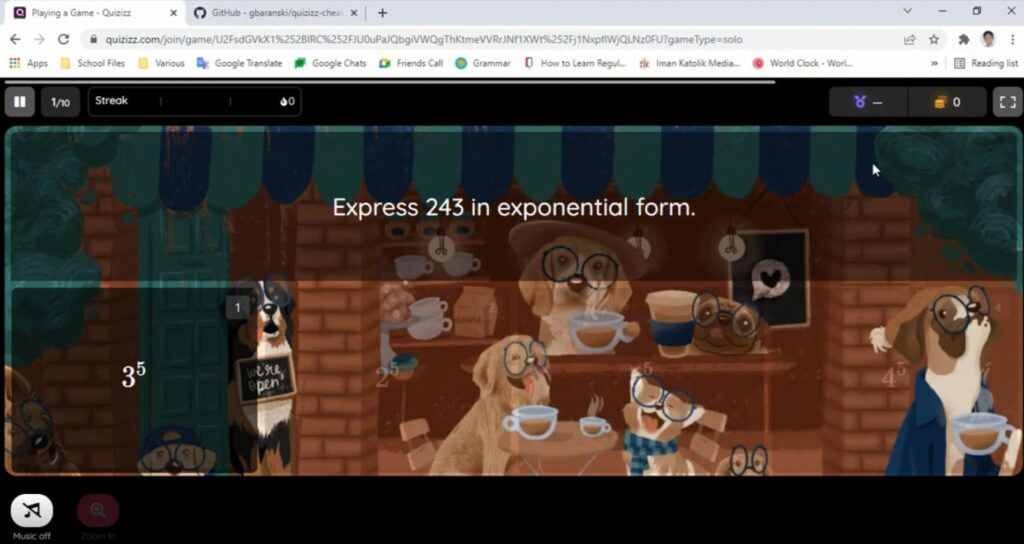 Wrapping Up
So this is it, the easiest way to hack Quizizz to get all answers correct without breaking a sweat. Of course there are other alternatives, but even though they work, their implementation process can be said to be pretty cumbersome.