Cheat
World War Polygon WW2 shooter APK 2.25
One of the greatest and well-known battlefields of all time is available to play from a new perspective. Experience World War 2 in a somewhat comedic fashion. All soldiers are displayed as polygons, which cannot be taken too seriously. Download World War Polygon for Android now to see for yourself.
World War Polygon Game Modes
There are two different ways you can play and enjoy World War Polygon – Through the Singleplayer Campaign, or the Multiplayer Battleground.
Campaign
Experience the first-person shooter experience of WW2 in a new light. Go through the hells of D-Day and fight your way to freedom in the year 1945. The campaign will put you in the shoes of various perspectives to see the light of the wat.
Multiplayer
Challenge both friends and strangers in this test of skills. Customize your soldier with different gear and weapons and head out for death matches. Not only this, but daily challenges will also keep you busy on the line of duty.
Additional Features
What's more, there are tons of extra features to keep players enjoying the game for long term. Check them out here and understand why you should download World War Polygon for Android as soon as possible:
First, the most obvious feature is the graphics. Play a serious story, with some not-so serious graphics. Everything is geometrically themed as every person is formed with polygons.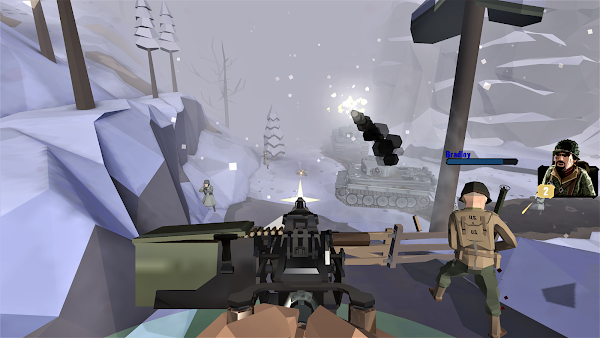 Enjoy the first-person shooting single player mode. Enter the battlefield of World War 2 and fight your way behind enemy lines.
The controls are also extremely easy and intuitive to learn. However, you can customize them into any way you see fit
Play through the campaign to experience the story of many heroes during the war. With these stories comes tons of different scenes to watch. You'll get a surge of different emotions when experiencing the story. Happiness, fear, envy, loneliness, and more emotions surge as you feel for these brave warriors.
Also, experience unique boss fights during the campaign.
In addition, there are tons of gear and weapons to utilize. Health kits, grenades, machine guns, assault rifles and more are all available to use in-game.
Each weapon and gear can also be upgraded with different specs.
Enjoy the PvP mode with your friends, or against players from around the world. Play through an all-out war in real-time against other experienced people. This is where the real challenge begins. Earn points through Team Deathmatch and show them who's boss.
As such, you can customize the load out of your character before heading into battle. Make sure to have the best gear and weapons equipped to ensure your victory on the battleground.
Ultimately, work your way to the top of the leaderboards. The rankings will show who is truly the king of the hill and who is the underdog. Don't ever become the latter.
Also, there are daily missions and challenges to keep you occupied. These tasks will include anywhere from simple to complicated tasks – destroying tanks, supplying air support, surviving waves of enemies and more!
World War Polygons also features a Zombies Mode. Survive through various waves of German Zombie scum.
World War Polygon APK Free Download
You can also grab the modified version of the game app, if you want to access more features to get ahead of your competition. That being said, when downloading this version, you can have access to: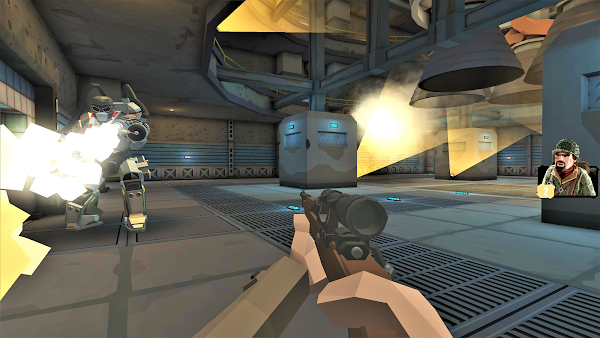 Go ahead and download the racing experience now! The more you wait, the more you miss out on high-speed , action-packed races with players all around the globe.